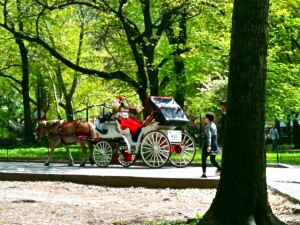 It's springtime and NYC is in bloom!
I recorded this while strolling through Central Park after a weekend workshop with Rev. Michael Beckwith and Rickie Byars Beckwith of Agape.
On this recording I share one of the insights I had during the workshop.
This is part 1 about my experience with the "Who am I?" Meditation.
[mc id="638" type="audio"]YOFA – Who am I?[/mc]
Have you had any funny meditation experiences?
Is there a word that sums up your experience of meditation?
Please post your word or a longer comment about meditation below.
Love is the Answer,
Rebbie