Podcast: Play in new window | Download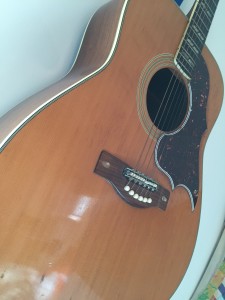 Happy New Year!
Have you gotten used to writing "2015" yet?
I'm actually enjoying this number.
It feels fresh and clean.
And with the brisk weather here, and bright white snow outside, well, we are sparkling!
So, here's a little overview of my intention for The Yoga of Alignment (YOFA) for this year, and it includes you.
Inner Guidance
We all know about Law of Attraction. But knowing about Law of Attraction is like knowing about gravity. It doesn't make you an Olympic gymnast. Those people who seem to fly through the air not only know about gravity, they have mastered their interaction with it.
I want you to not only know about Law of Attraction, I want you to reach a level of mastery. And that's all about inner guidance. So this is going to be the context of much of what I offer this year. It's about becoming masterful in the living of your life by tuning in so closely to your inner guidance that you kind of fly though your life.
Watch the blog or the podcast for short videos that help you find your way as you train yourself into alignment with your essence, and as you work with the book Rooted in the Infinite.
Keep watching for ways that it all leads back to you gaining greater and greater access to your inner guidance.
Music
The guitar that's hanging on the wall of my bedroom is the guitar I bought back in the 1960's on the same day I went to see the original production of Hair on Broadway. Haha. Ok, so now you know a few things about me.
I'm old.
I've been playing guitar for a really long time (even if you can't tell by my playing!) and
Music has been a big part of my life way before YOFA ever existed.
And now music is about to become a big part of YOFA.
Music, as we use it for affirmative contemplation, has the power to bypass the self sabotaging mental patterns of conflict that keep us stuck in patterns that don't serve us.
Music has the power to lift us into a new vibration that tunes you to your essence. And Music has the power to bring you into alignment with all that you desire so that you live the life that makes your soul smile.
I posted the first YOFA chant to Youtube as a holiday offering, but this chant is good to use all year round. You can still download it at http://yofa.net/journey
And in fact, it is one of the chants in the upcoming inner guidance training I'm working on. (This thing is taking me way longer than I thought it would — so it's not going to be available for another little while) Anyway, since that program is going to have chant as a part of it, and since the program is taking so long to get ready, I leaked out this song so you can get a sense of the chant energy that's becoming a bigger and bigger part of the Yoga of Alignment experience.
I'll tell you more about all of this soon, but I really just wanted to give you a context for our new year together and I want to thank you for your interest in my work, for your participation in my programs, and for receiving my offerings with such an open heart. It means the world to me.
Happy New Year!