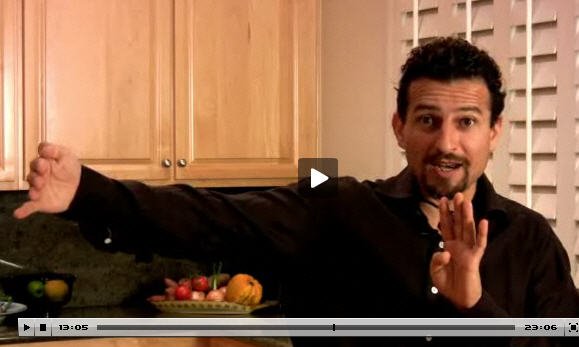 David Wolfe has put together a program that I am recommending to everyone who has a body.
The cutting edge information that he offers in this program is the type of information that is usually VERY hard to find, even harder to understand, and practically impossible to apply.
David has packaged it in a way that is:
…that it feels a little bit like a miracle.
I don't know about you, but I have not spent every day of my adult life researching the best ways to eat. David has.
I have spent every day, for many many years, studying Law of Attraction and tuning myself to my inner guidance. And as I listen to David talk, I feel my energy move toward the knowledge he is sharing. My inner guidance is saying, "Yes!" to Longevity NOW!
As a certified clinical nutritionist, I can easily recognize the difference between nutritional hype and true food wisdom.
This is wisdom folks. And I urge you to listen. If joy, freedom, love, and kindness are what you're after, why not let your body support you on that soul satisfying journey?
Oh, and one more thing…
To my fellow baby-boomers who want to keep feeling great (or start feeling great again)…
To women taking calcium…
To everyone of us walking through the cell phone, wifi, and other emfs everyday…
Please watch this video to help yourself achieve your optimal state, in balance with Mother Nature, and in tune with your joy.