Podcast: Play in new window | Download
The tipping point has come.
We used to think giving someone a sweater or a DVD that was gift wrapped with a bow was a more substantial gift. Giving something digital was like giving nothing.
It's still like that for some, but for a growing number of people, that box and that wrapping paper says, "Here is a gift you don't want and don't need, and it's more clutter to collect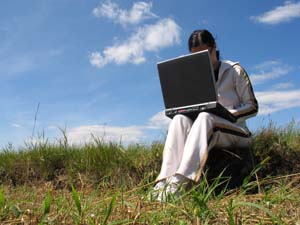 dust for you."
For those plugged in people, a digital gift is the way to go.  It's useful, it's juicy, and it integrates seamlessly into their lives.  A digital gift enriches their lives – as a gift is meant to do.
Who is this for?
For the conscious individual.  But not just any conscious individual.  This is for the recipient of your gift who always has headphones dangling from her ears or who is glued to his laptop.  For those electronically oriented enlightenment enthusiasts, here are some gift ideas:
The Science of Getting Rich Membership
This 7 month training offers mystical insight into how to attract universal abundance. With a combination of audio and video recordings, your friend receives new insights each month in this transformational training. (Recordings delivered by yours truly)
Cost: $9/month for 7 months – Total $63  Click to find out more
Let Dr. Joe Vitale and Dr. Ihaleakala Hew Len teach your loved ones how to get to the INCREDIBILE & EUPHORIC state of "Zero" – (this is where you clear yourself of past limitations and open yourself up to a world filled with UNLIMITED POSSIBILITIES)
This mind blowing transformational course takes you right into the seminar room in Maui with 8 full length digital videos.
Cost: $149  Click to find out more
Affirmative Contemplation Recordings: I Am Love
Here is a simple tool anyone can use to cultivate a space of Awareness and Divine Love ?in everyday life.  The meditation recordings  offered here help you build a bridge between the pace of your daily life and the inner peace you seek.
Your friend will receive access to 6 audio meditations of varying lengths and for a variety of purposes.
Cost: $7  Click to find out more