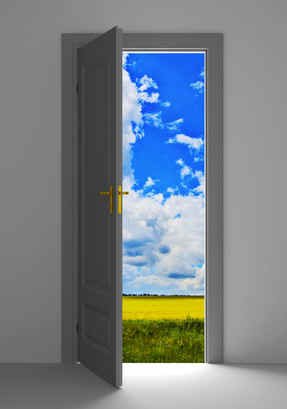 You probably know I like to keep the names of conditions out of the YOFA conversation.
I hardly even use the word "healing" because of its mixed vibration.
And if you want to talk extreme, I'll even end a person's paid subscription to the jhe sessions if they insist on using the medical name for their situation when communicating with me. Am I nuts? Well, that's beside the point.
The issue here is that the less I know about your "problem" the better equipped I am to help you with it.
So why in the world would I be talking about depression? And not only talking about it, but creating a workshop about it?
I've gone back and forth on this one quite a bit, and finally, for some reason, I felt inspired to get the word out about inner alignment to people who consider themselves to be depressed.
I really don't know why.
All of a sudden, there I was, working on it.
And before I knew it, I was announcing the teleseminar on "Healing Depression. . ."
I pre-recorded the content. I did the action steps as close to perfectly as I could.
My vibration must still have been a little screwy because everything went kind of wrong.
Well, that's all fine with me.
It's these scrambled manifestations that help me know what's off in my vibrational offering.
What does this have to do with you?
I ironed out some of the rough spots in my vibration and I made some more recordings. I sat down and answered 21 of the many questions that came in on the webcast for "Healing Depression through Inner Alignment."
You can get all of it for free. Listen to the 21 Q & A recordings plus the original pre-recordings that never made it into the live call. This is a natural and energetic approach to achieving joyful harmonious expressiveness. I hope you (and the people you care about) find it useful.