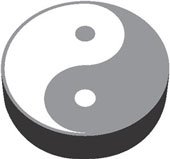 Abraham has been teaching us how to appreciate contrast for a couple of decades now.
How are you doing with it?
"Have you come to appreciate the contrast of your time and place?" That's what I have heard Abraham (Abraham-Hicks: Masters of Law of Attraction) ask hundreds, maybe thousands of times.
I'd like to show you how one small tweak of your understanding can help you release tons of resistance and bring your manifestation abilities to an all time high.
It is a breakthrough in how to appreciate the contrast.
And what better time than now when we have the media offering so much contrast for us to appreciate!
GET RESULTS
Sign up here for the live event or the recording of the October 2008 YOFA Results Workshop These recordings come with a 30 day guarantee.
So I invite you to:
attend
download
listen
process
enjoy
take your time with this material
http://yofatraining.com/resultsmember/2008-10/
Then, if you don't feel like you got way more in value than what you paid, just drop me an email and I will give you an instant refund – no questions asked.
I want you to have this perspective because it can literally change everything for you.
And with this guarantee, you have nothing to lose. . .
. . .and all of your "vibrational escrow" to gain.
With Love and Appreciation,
Rebbie
To begin an inner alignment practice
For Spiritual awareness, healing, and joyful
Manifestation, work with the exercises In the Practice Section of "Rooted in The
Follow me on twitter: