Podcast: Play in new window | Download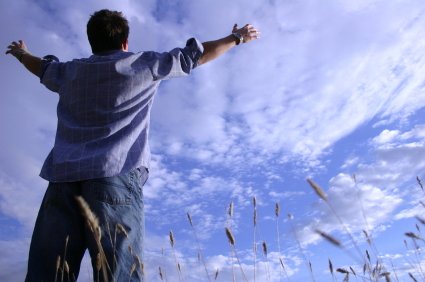 Sign up for the
YOFA jhe Sessions
CLICK HERE
[mc src="http://blogaudio.s3.amazonaws.com/yofa-jhe-08-11-09.mp3"/]
The YOFA remote inner alignment sessions that I call the YOFA jhe Sessions are now open for new members. I will only be accepting new members for a few days, maybe a week. So, please tell your friends and loved ones, now is the time to sign up.
I'll be answering as many questions as possible over the next few days. If there is something you need to know to get clear about whether or not this is right for you, please post your questions right here as a comment on this post.
Here is the email update I sent to the members today. You will receive 8 sessions per month when you sign up as an Active or Inner Circle member.

I did a YOFA jhe Session for the Active and Inner CIrcle jhe members today.

I expect you to feel the result of today's session in two main areas of your life.

The first is in the vitality and well being of your body. This would conventionally be called physical healing. The effects of this session on your body occur due to an alignment of your natural, innate ability to heal from within.

For your body, the effects to expect from this session are primarily*:

A feeling of increased energy, strength, stamina.

If you are dealing with fatigue or depression, the beneficial effects of this session can come through as sudden bursts of feeling like "you" again (the "you" who you love being). While these moments may come and go, they are signs that you are coming into alignment with your joyful true self. If you are already strong and healthy, you may feel this effect of today's session as greater coordination and power in your muscles

Balancing of the energy of the immune system for greater immunity to pathogens.

While this is not a medical treatment, this session can boost the energetic level of your immune system. If your body is actively fighting an infection, this session can help you win. If you are strong and healthy, this session can help keep you that way.

Greater clarity of vision.

This session supports the energy of the eyes and your ability to see clearly.

The second effect I expect you to notice as a result of today's session is a dissolving of the negative aspects of ego and a rising of your magnificent, unique, individual expression. I sometimes call these the negative vs. the positive aspects of ego, but that can get confusing since many people hear ego and can only think of the negative.

So, for simplicity's sake, let's call this access to inspiration. This session opens the channels for you to commune with the essence within you and bring forward sparkling, dynamic, unique, spontaneous, elegant, powerful, effective, beneficial, radiant forms of expression. It all comes down to you fulfilling the reason for your incarnation. It is about you fully being you. It is a joyful experience for you and a blessing for others.

In your relationships, you may notice the effects of this session as bursts of appreciation within you for the people you love. If you have been taking any of them for granted, you may find a blazing awareness of your love for them. You don't have to say anything. They will feel it and your hearts will recalibrate to each other. This always leads to a deepening of love and an expansion of communication.

In your work, you may notice increased effectiveness, precision and power. You may be quicker to make decisions, more confident in your abilities, and take on more responsibilities as a leader (with ease).

Thank you for being a part of this jhe session.

With Love,
Rebbie

* Disclaimer: This is not meant to diagnose nor treat medical conditions. The effects described here are purely energetic. Please consult your health care professional for health-related concerns.
Please be sure to check the YOFA jhe Sessions guarantee before signing up.
I'd be honored to see your name on the jhe list. Sign up at http://alignmentforhealing.com while registration is open.